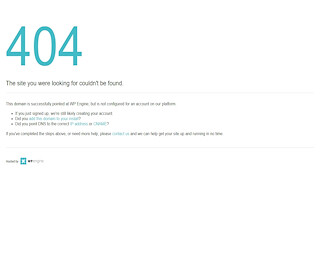 When it comes to Cavapoos, puppies breeders are not all the same. According to the Humane Society, there are some conditions to consider when choosing a breeder.
You can use the following guidelines to open your conversation with any breeder you interview:
Does the breeder allow visitors to see all areas of the facility
Are kennels spacious, clean and well maintained
Do dogs appear lively and healthy
Is the facility reasonably populated
Are animals confined continuously or can they roam
Do animals have roomy spaces appropriate to their breed
Does the facility meet the psychological needs of animals
Do animals have room to exercise
Does the breeder specialize in only one or two breeds
Does the breeder have pups for sale only occasionally
Will the breeder introduce you to the pup's parents
Responsible Cavapoos puppies breeders will explain to you any potential genetic or developmental issues inherent to the breed. A careful breeder will offer reliable guidance regarding the care and training of your new Cavapoo puppy, and they'll also assist after your adopted pup goes home with you. The most reliable Cavapoo breeders everywhere will provide a written contract as well as a health guarantee. They will also give you adequate time to read both documents, explains the Humane Society.
What in the world is a Cavapoo?
Sometimes called a Cavdoodle, Cavoo or other silly sounding names, the Cavapoo is a friendly and delightful little pooch that is the result of cross-breeding a Miniature Poodle and a Cavalier King Charles Spaniel. Initially bred for hypoallergenic reasons, this darling little doggie makes an excellent companion for practically anyone. Being a crossbred hybrid, every pup offered by Cavapoos puppies breeders is bound to look a bit different from the others. Super social and highly intelligent Cavapoo pups learn quickly, explains University of Lisbon veterinarian, Dr. Ana Oliveira in Dog Zone magazine.
How soon can your new Cavapoo come home?
Because puppies need plenty of time to socialize with their mother and littermates, you can expect to adopt your new dog when he or she is around 12 weeks of age. Buy your new dog from Hill Peak Pups, and we promise to remain an excellent resource and Cavapoo mentor for the lifetime of your dog. The American Kennel Club recommends establishing a good rapport with the breeder from whom you wish to purchase a puppy. The AKC also reminds readers that responsible Cavapoo puppies breeders will want to know about where and how you intend to raise your new dog. You may even be required to sign a contract in which you promise to return the dog if agreed upon conditions are not met.
Please don't purchase a dog from a puppy mill. We are loving, small brood Cavapoo puppies breeders who raise pups family style in the wooded foothills of the Cascade Mountains in beautiful Washington state. For additional info, please call Hill Peak Pups at (360)837-2300 at your earliest convenience.