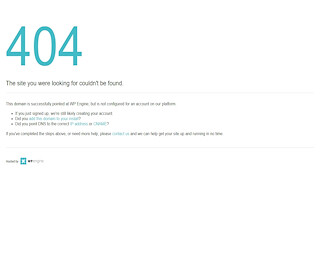 Having a pet puppy is somewhat comparable to having a child. Although a puppy might not require the same amount of attention and care as a baby, he will need your love and support, especially in the first months of his life. As we, at Hill Peak Pups know, there is plenty to learn about how to care for your pet dog properly.
When looking for Cavapoo puppies for sale, the one thing you must know in advance is that you should never hurry the deal. Make sure you know exactly what you are looking for because many aspects could influence your decision.
Among them, the most important ones include:
Checking the animal's medical background – The Cavapoo breed is known to be prone to heart conditions, as well as eye problems, hip dysplasia, and loose knee joints, especially during the last years of their lives. Make sure your soon-to-be pet comes from healthy parents and, preferably, healthy grandparents as well.
Up-to-date medical check-ups – You want to make sure your puppy is vaccinated, micro-chipped and dewormed, and that you will get no significant (or minor, for that matter) affection in the package. The pet alone should do just fine.
The living conditions – Your pet should have been born and grown in a happy, free environment, surrounded by love and affection. A happy dog is a healthy one as well.
The parents' sports status – If you are interested in getting a specimen with the genes of a winner, you might want to check the parents' backgrounds. See if they've won any breed competitions or whether they have any prizes up their sleeves, figuratively speaking.
With so many Cavapoo puppies for sale, choosing the right one is merely a matter of making the best call.
What you should know about Cavapoos
What if you have never had a Cavapoo? How can you then decide if this is the pet you have been looking for? There is a simple way of answering this question, and that is to learn what the dog is all about:
Cavapoos can reach up to 15 inches tall and approximately 20 pounds in weight
They are easy to train as they are highly intelligent and intuitive
They have the genes of a predator since the Cavalier King Charles Spaniel (one of the breeds Cavapoos come from) comes from hunting dogs
They are highly energetic and filled with life
They shed very little, making them the perfect household pets
They are loving and loyal and will become your best friends for life
If you are looking for a dog to fill your life with energy, positivism and a lot of love, we have a lot of Cavapoo puppies for sale, waiting for a new family. At Hill Peak Pups, we have only healthy and happy specimens; dogs which are growing in green, open environments, and who are cared for and loved for. A Cavapoo might be the perfect addition to your family. So long as you can ensure the proper living conditions for an animal of their kind, you can't miss on getting one of these little guys.
Cavapoo Puppies For Sale